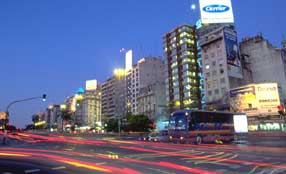 Carrier Transicold UK Ltd
From the time Willis Haviland Carrier invented the basics of modern air conditioning in 1902 Carrier has been the world leader in the manufacture and sale of heating, ventilating, air conditioning, HVAC systems and products.
Headquartered in Farmington in Connecticut, USA, with over 45,000 employees in over 172 countries, Carrier combines its global HVAC and refrigeration expertise with the responsiveness of its local operations to lead in nearly every geographic market.
Willis Carrier
Willis Haviland Carrier did pretty well for a boy who had to slice a peck of apples into halves, quarters and eighths to grasp the notion of fractions.
Raised on a farm near the snowy eastern shore of Lake Erie in Angola, New York, the young Willis Carrier grew up as an only child in an extended family of adults including his grandparents and great aunt. Some described him as a solitary youth who entertained himself playing games of his own invention.
In his adult years, legends grew around him as a problem-solving genius who sometimes noodled solutions for a year or two. Perhaps that skill was an outgrowth of his difficulty with fractions.
"My mother told me to bring up a pan of apples from the cellar," Carrier said. "She had me cut them into halves, quarters and eighths and add and subtract the parts. Fractions took on a new meaning and I felt as if no problems would be too hard for me - I'd simply break them down to something simple and they would be easy to solve."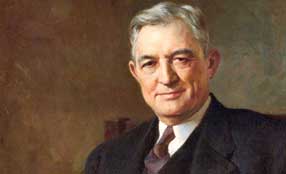 Carrier entered Cornell University in Ithaca, N.Y. on a four-year scholarship, but he was forced to earn room and board money by mowing lawns, stoking furnaces, and, during his senior year, forming a co-op student laundry.
With a degree in mechanical engineering, he found a job at the Buffalo Forge Company in June 1901 and began designing heating systems to dry lumber and coffee. Carrier realized the data available to him or any engineer wasn't sufficient to design soundly engineered systems.
He started his own research program to determine how much heat air would hold as it was blown across steam-heated pipes. For the first time, the company's engineers could accurately estimate how much heater surface area was needed to heat a given space. In one heating system alone, the tables Carrier developed saved the company $40,000 that had been spent previously in correcting poorly designed installations.
Carrier, barely a year out of college, was made head of the company's department of experimental engineering. It was here that he solved his first problem in temperature and humidity control for the Sackett-Wilhelms Lithographing and Publishing Company in Brooklyn.
Even though he was still 13 years away from forming his own air conditioning company, Carrier exhibited the kind of focused reliance on hard data, combined with a lively vision and imagination that would power an industry.
He was a dreamer, but he based his dreams on reality. "I fish only for edible fish, and hunt only for edible game - even in the laboratory."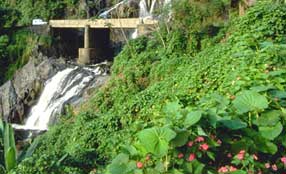 Environmental Awareness
When Dr. Willis Carrier launched the air conditioning industry in 1902, little did he know the tremendous impact it would have on our daily lives. The power to control our indoor environment makes all the difference in the way we feel on the job, in the classroom, at home and on the go. Carrier's refrigeration products provide comfort to consumers by keeping food fresher and preserving life-saving pharmaceuticals and blood products.
Today, Carrier Corporation is dedicated to preserving the environment as well. We know that heating, cooling, ventilation and refrigeration are much more than issues of comfort and process. We recognize the urgent need to maintain a responsible balance between the comfort we create today and the world we live in tomorrow.
Maintaining the responsible balance is nothing new for Carrier Corporation. Caring about the world outside is an integral part of our master plan and is a primary focus in all aspects of our operations.
Carrier has identified six specific areas that directly affect how we, as a world manufacturer, balance our customers' needs with the need for responsible consumption. Once we have reached a goal in one of these areas, we set our environmental standards even higher for the design and engineering of new products. In effect, we keep striving to provide the most environmentally responsible equipment possible. This operating philosophy is your assurance that, while Carrier equipment creates unmatched comfort today, our company is hard at work protecting the outdoor environment for enjoyment tomorrow.
These symbols represent our six areas of concentration and serve as visual reminders of the importance of managing our finite resources.